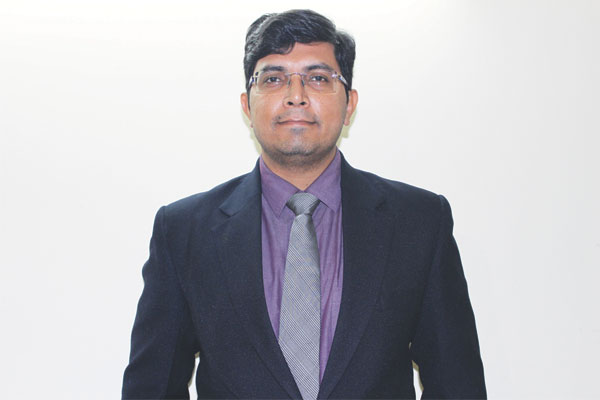 Depending on the company, a human resource job can encompass everything from recruiting to training to compensation, or it can focus on a single human resources specialty, writes Gaurav Agre, Growth Director, Mee 2 Bee Smart Services Private Limited, for Elets News Network (ENN).
Today's global workforce is most mobile than ever before. As a result we are witnessing a "war for talent" in the market place, where Human Resource plays the most important asset & it is the source of achieving competitive advantage. HR plays vital role as a strategic business partner, change agent, administrative expert and champion of employees in shaping strategic outcome of organization.
Contemporary HR practices have been changed from its traditional perspectives till nowadays. HR can be considered as critical assets if companies do invest in them.
Given the unique socio-cultural, political, legal and economic milieu of India, the challenges regarding the efficient management of HR in the Indian context can be both complex and demanding. This is more valid during the present transitional times when traditional ways of managing HR are still prevalent along with a move towards formalization and rationalization of HR systems.
For the smooth functioning and operations of an organization, it is vital to establish HR department. From salary to employee rules and regulations to the compensations and leaves policy, all the aspects that create an atmosphere of discipline in the organization are taken care of by the HR department. Whether it is small scale industry or a multinational, human resource acts as a backbone to keep the organization upright 24*7.
Being a Human Resource personnel calls for sheer responsible and accountability as this department takes care of the valuable human capital that runs the core of the business. From the day employee is recruited till the time they stay with the organisations, all the requirements of the employee in terms of salary, wellness programs, training, appraisal, promotion, grievances are the responsibility of HR department. The HR manager oversees the day-to-day functions of the organizations and also formulates policy and plans that are focused towards retaining the employees in the long-run.
Organizational leaders must identify the Importance of HR Department and the required changes in the HR Practices, and respond quickly to market changes and unexpected challenges, and create an agile culture performers.
Over the time, companies of all sizes encounter some form of organizational change. Whether buying a competitor, being acquired, or announcing an employee layoff— effective communication and the fair treatment of employees are often deciding factors in the success or failure of any change initiative. As in life, it is these critical points in a business's life cycle when the stakes are at their highest and the odds are stacked against you.