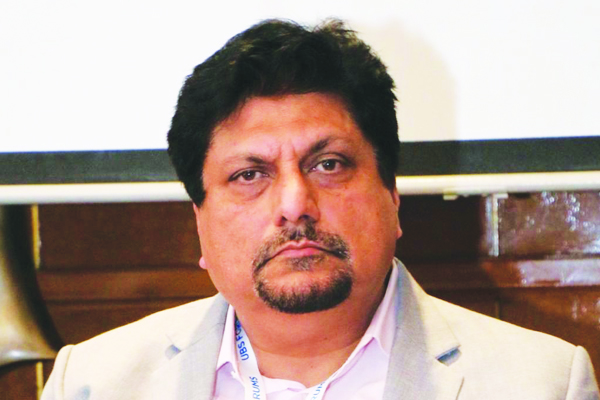 Artificial Intelligence will simplify the organisational structure in terms of hierarchy based on knowledge and power, writes Farhat Umar, SVP Group Head HR, Mankind Pharma for
Elets News Network (ENN).
Artificial Intelligence will be having deep impacts on the human workforce and it will provide a reason that human resources will need to play an important role in how organizations adapt. Are we really prepared for this?
"No, we are not, and it is evident that we are still using ancient metrics, if there are any metrics at all," With the exception of turnover rates, there is not a quantifiable way to determine the 'people health' of an organization. Maybe a yearly engagement survey will provide us an idea, but yearly surveys are like throwing without seeing our score.
Although there are some "aggressive or progressive" companies getting ahead of the curve, but these are the exceptions rather than the norm. If you zoom out for a bigger picture of HR and AI, it does not get a lot rosier.
Before HR can help the rest of the organisation plan and evolve for long-term strategies of AI – HR work itself can be a good starting point for getting started with AI, or at least with greater technology advancement, even if it lacks perceptive capabilities at first.
AI can provide some important benefits to the HR team in any organization as follows:
• Will improve talent acquisition process
• Will do prediction with respect to attritions
• Will help the HR team in PMS and Promotions
• Will provide more freedom and involvement to the individual contributor in career enhancements
• Will enable knowledge workers to make better choices based on better options
• It will simplify the organisational structure in terms of hierarchy based on knowledge and power.
There are some more benefits can be discussed as follows:
Viewing and updating employee information
When we talk about access to HR business transaction data, an employee can access his or her personal information, e.g., address, emergency contacts, organization details, and vacation days available, approval status of vacation requests and authorized HR business data.
Team training
Managers or HR members can access employee data per authorization e.g. an             employee's  job history, team information or performance rating.
Conversational AI also can bring analytical and key performance indicator information, e.g. head count top performers and pending transaction requests just by asking chat bots.
Conversational AI can help employees and managers track their training progress.
It is true that Artificial Intelligence will speed up the process and decisions making and these are the major tangible benefits HR will look forward to in the knowledge age. Hence, HR will offer a better equation to manage millennials.