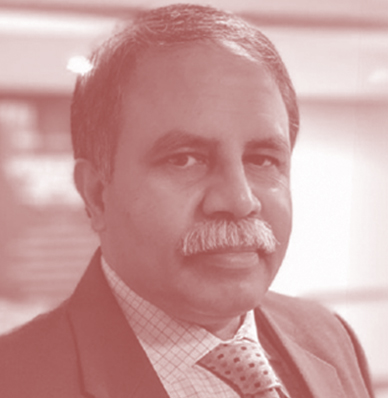 For any workplace to become a great place to work, employees have to feel respected and valued and they must feel and believe that their actions and words are valued, says Alok Narain, Co-Founder & Director- Emergence Learning Solutions, in conversation with Elets News Network (ENN).
With over 25 years of experience in several domains, how has been your journey in the HR industry so far?
The journey has been exciting and very fulfilling due to the enriching learning opportunities that came way over the length of my career. I have been fortunate to have had the opportunity to serve as a faculty at the Institute of Hotel Management, Pusa during my initial years. It was followed by my experience in the Learning & Development space and finally came the real calling, the mainstream, 'Human Resource'. During these years, I was lucky to have worked with some of the industry leaders who have have contributed to my personal and professional growth. In addition, these have helped in forging deep relationships with colleagues from the organisations I have been part of as well as with members of the HR community and the larger community.
There are certain challenges that employees face and still need to be addressed. In what ways the scenarios can change as the greatest asset a business can boast are its employees?
Organisations have the responsibility to create platforms within their internal processes and structures that can enable personal and professional growth and development. It is well understood that the employees in any organisation will come from the length and breadth of our country. We are very diverse, and the employees thus will come from a big variety of economic and social backgrounds.
In addition to diversity, the other challenges are work-life balance, opportunities for continuous learning, creating the right environment for the millennial members in the organization and finally managing performance as per the multiple stakeholder expectations.
Organisations need to hence consider the fact that the employees need an infrastructure of opportunity where they can demonstrate their true capabilities and their true potential. Almost all employees are always keen to contribute towards the growth of the organization. Providing equal opportunity to the employees for learning and growth thus becomes the most important responsibility for the organizations.
There is an increasing need for employees to experience a more transparent and open culture in the workplace. Tell us your opinion about it.
An open and transparent culture builds trust and without trust and transparency, organisations just cannot grow and aspire to fulfill their obligations to their key stakeholders. The upward, downward and laterally robust communication, leaders' willingness to engage with their teams across various levels of hierarchy combined with an unbiased approach promotes open and transparent culture. The processes must have these embedded -right from the selection and recruitment process to off-boarding.
How culture and collaboration can increase employee engagement in today's time?
It is well understood that an organisation's culture gets built painstakingly and consciously through the actions of the leaders and a response to all that transpires within organisations shape the culture. The environment of today in which businesses operate is more dynamic than ever and thus demand fancy footwork all the time.
Without active collaboration with all the agencies that contribute to business success, nothing can be ever achieved. Building a culture hence within the organisation that encourages collaborationsuccess will always be elusive.
For any workplace to become a great place to work-employees have to feel respected and valued and they must feel and believe that their actions and words are valued. They must feel appreciated and receive feedback. No surprises hence that all engagement and/or satisfaction surveys address these fundamentals.
The leader of today is a lifelong learner. Based on that, what are the skills required for these learners to be the leaders of the future workforce?
Learning agility will differentiate the leaders of the future workforce. Constantly learning and challenging status quo-learning themselves and encouraging and driving their teams to learn will be critical. Learning that 'command and control' is now completely obsolete, equity and equality are the order of the day will be key to building a culture that is conducive for high levels of engagement. As individuals-it will only be through curiosity that we will be able to survive and THRIVE!