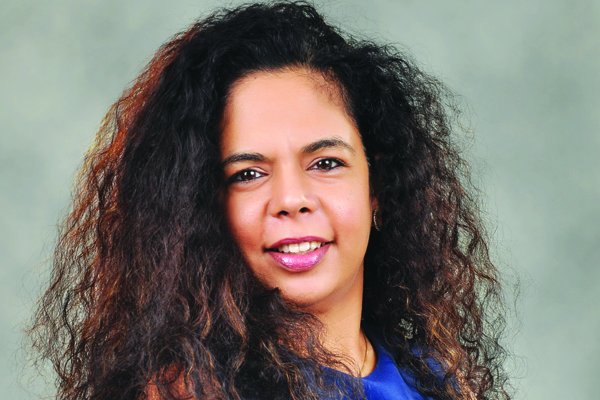 When one stops thinking about the change and the magnitude but rather starts building and focussing on solving the problems of the workforce, breaking the inhibiting barriers of the new challenges that come with the new operating models is not all that difficult, says Pooja Dudani, Head L&D, Cars24, in conversation with Elets News Network (ENN).
Could you please share the importance that comes with building and driving the culture of conversations, recognition, values, and behaviours?
In common parlance culture is often referred to as "the way things are done around here." But to be useful, one needs to get more specific than that. In my experience and as also recognised by the best of the companies; culture has three core elements to it. You can only get a great culture when all three of these are aligned, and line up with the organisation's sacrosanct values. Conversations and recognition are the vital and quintessential medium that keeps these elements aligned.
If statistics are to be believed, by 2025 75% of the Indian workforce will be made up of millennial who will willingly want to work for companies that share their values. They want to feel like their work has a purpose and makes a difference. This is what essentially makes a good culture fit.
What initiatives will you suggest when it comes to building a happy workplace?
A happy employee is more creative, innovative and dedicated than their unhappy counterparts. And, happy employees are more likely to stick around long-term.
Greet your team– Something as simple as a smile and a "Good morning!" A peppy talk,    asking how is family, how your weekend was, etc. makes a big difference. Put efforts to      have a personal rapport.
Reinforce organisation values– Keep on doing it, whenever and wherever you find an      opportunity, connect the actions with the values, make it part of your communication be    it verbal or be it written.
Frequent praise and acknowledgement– By offering consistent praise and recognition, your team will be excited and eager to contribute to company-wide initiatives.  The key is to be consistent and if a team member deserves to be recognised  for outstanding work, tell them right away and make it public.
Make the work purposeful– Make sure that they feel their work is important and contributes to a bigger vision of the organisation. Build an environment of conversation where all feel safe and respectful. Remind your team often that they are an integral part    of the company.
Invest in your team's personal and professional growth– Do not micromanage,however, use constructive feedback as a mini mentoring tool and also do not shy away from asking feedback for yourself.
What is the success mantra behind building future-ready leaders?
We need to understand that there has been a tectonic shift in how businesses were conceived, groomed and scaled. With more and more transformational cycles happening more frequently after the internet consumer needs are now changing at a never before pace, combined with shifting workforce expectations, are altering the competitive landscape and necessitates the transformation of existing company operating models for any and all industries.
In your opinion how is talent and technology transforming the corporate learning and development?
As the pace of technological change accelerates and shapes up industry and business, employers are struggling to keep up. Also, we cannot deny that modern mediums of communication and information exchange in our personal lives impact our professional behaviour and expectations. It will be mindful to consider that corporate learning and development is not immune with the external world's pace of change. Looking back, 2019 brought a lot of excitement about the future of learning, from using blockchain to verify educational credentials to voicebased interfaces.
I can vouch that these technologies can offer corporate learning & development at a faster pace to L&D as business. Timely and effective adoption of this change can offer you a seat at the executive table. And, I am sure if we could survive spreadsheets, we could survive it too.
You have grown strongly in the digital era and had a confident approach in this space. What is driving this optimism and tell us about the thing that makes you feel that you will remain ahead of the curve in digital space?
In the age of Alexa and Siri if you want to be ahead of the curve then digitisation is the only key. However, it goes without saying that you have to have an open mind set for terms like augmented reality, Machine learning (Ml), Artificial intelligence (AI), and chat bots etc. An experience which I have first hand is if you think of all of them beyond as mere tools and more like the good people from your team it would be much easier and in effect way more productive and helpful than resisting this change.
I strongly trust the breakthrough into this new era for me was rethinking the whole notion of people and skill-building and devising a radical new framework based on the businesses that leverage technology first. If the business is all about the customer experience and success, why shouldn't we focus all our energies and align all the forces for that same single goal rather than fragmenting and diluting what we can measure, improve and achieve?