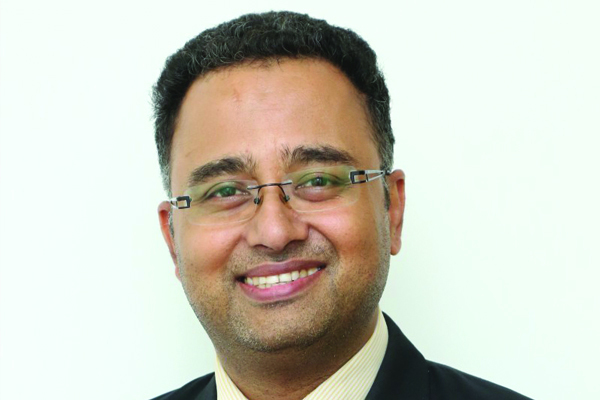 Today every team member requires constant dialogue which incorporates their development journey and future roles and this psychologically secures them towards the organisation and the attention it provides into their career growth and journey, writes Vikas Khokha, Human Resources Leader, for Elets News Network (ENN).
As a HR leader, we necessarily need to keep a constant check on the pulse of the employees in order to position our strategies to address this issue. I am listing below some of the common questions which are being asked by the employees in order for them to sustain for long.
Having led hybrid mix of teams, I have been able to encapsulate some of the very critical parameters which come closer to helping build loyalty and extract productivity of a higher than average performing resource.
Productivity at Work – This is an interesting example which is incidentally been posed by the employee and not the manager. Any above average potential employee needs to perform at workplace and would need the support from immediate manager or management to be able to perform the work effectively. I have observed that a performance challenged employee tends to derail from the trail and get disengaged at the workplace very quickly and needs an extra attention and support to be able to perform their work very effectively. Needless to say, the organisation's ability to invest in a tool certainly helps in defining equilibrium of the latest trends and facilitate coercion.
Flexibility of Benefits & Policies– While designing the employee handbook we need to take an extra caution on how the benefits and policies are designed so that they are flexible to meet the requirements of individual employee needs. I always have observed that the policies have a direct co-relation with employee engagement as they show the mirror of the organisation culture to a large extent. An employee largely views a policy or a benefit more effectively if it's customised to their taste. The flexibility of benefits would be largely an important parameter to define the way we position the Value Proposition for our workforce.
Personal & Career Development – This is one of the critical parameters which would help in getting the employee traction in the long run as this is a continuous journey rather than a onetime intervention. Today every team member requires constant dialogue which incorporates their development journey and future roles. These parameters psychologically secure them towards the organization and the attention it provides into their career growth and journey. The dialogue followed by a requisite intervention supported by the organisation works as a long term retention tool.
Accountability of work and delegation techniques – Team members requires their management to grant the required authority and accountability of their results. They do need constant feedback in order to track their performance, however, view a micro-management delegation technique as a deterrent to their decision making and development in the organization. The delegation of the manager works very well in defining the needs of the employees to sustain in the organization where they should feel challenged and accountable for their results. They may need coaching and guidance on a regular basis, however, may look at transactional interference as a parameter which is not in their control.
Work life balance – The highest impact feel good factor is allowed to be work from anywhere and anytime. This delight becomes a critical factor in binding employees at large and talks really positive of organization culture. Of course, within the coordinates of being possible within ones work dynamics the workforce today really wants to give equal attention to their families including their hobbies and holidays. In fact, smart forward looking organisations have created holiday clubs which helps them in creating positive environment which helps in generating higher employee loyalty. Incorporation of Paternity leave by some organisations have helped in generating a positive message.
Employee Recognition: Recognition becomes another critical parameter in binding the employees to organization. The meaning of Recognition today is much beyond awards and there is a critical element in creating a positive feedback culture which helps employees to know what they are doing well and what they could contribute better. The recognition is also through stretched assignments and extended work as a reward to some good job done by people these days.
Long Term Benefits: Long-term benefits have traditionally been used as tools which have created employee loyalty. However, the face of long-term benefits has changed from standard ESPOs and retirement benefits to giving employees opportunity to develop their own franchisee and sustain the behavior of generating Entrepreneurs is having successful results.
Employee Welfare Plan: One of the major factors which manages bonding the emotional quotient of employees is to provide them and their families health benefits and develop them to be a part of a community where someone cares for them. Such attempts have been observed as having far reaching effects. The associated holiday and lifestyle plans are also helping organisations to develop a positive work culture. The free day care facilities for one year for parents are some more areas where the loyalty gets strong even after the completion of the tenure.
I have observed that a consistent effort in aligning some of the above strategic interventions would help in generating long term relationship with team members and would also be able to give a better word of mouth through the ambassadors and prospective talent base. This would certainly help in making organisation future ready as well.