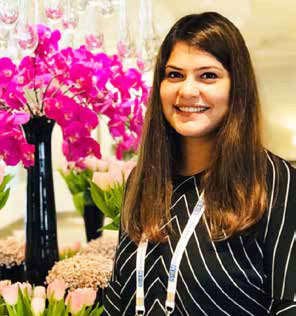 Application of knowledge is the key to success and universities should pay attention to that so that students take interest and become successful in the industry, says Ratnanjali Arora, Manager HR, PwC, in conversation with Elets News Network (ENN).
With an experience of almost a decade, how has been your journey in the HR industry so far?
Working in Human Resources is a delight and extremely rewarding in terms of experience. It's a professionally satisfying journey. I was able to touch lives, reach out to so many people in the society. The journey has been very enriching from being an emotional caregiver, to be an enabler to solve important problems and act as a trusted business advisor.
How much effort is the corporate world making in order to educate people for employability?
Employability is about having skills that are relevant to the industry. As you are aware, many of the skills will be irrelevant in the future and new skills will be in demand. Keeping this in mind, we should take a mid-term or long-term view of reskilling/ upskilling people.
The new world of work is all about skills and not degrees. Addressing the latest skill gap and prepare employees with the in-demand skills, how are you finding ways to the bridge the muchawaited skill gap?
Degrees provide a solid foundation that can be used to practice skills in a structured manner using findings of empirical research. Only skills or degrees won't help in the absence of each other. Application of Knowledge is the key to success. Likewise, universities should pay attention so that students take interest and become successful in the industry. As far as addressing skill gaps in organisations is concerned, organisations are carving out role-based programs to upskill/reskill the employees.
You have played an integral role in helping businesses build and deliver, bind, buy and borrow talent to deliver the firm's growth aspirations and secure the future of the firm. What are your future endeavors in scaling the industry?
Being an agile learner is imperative. There are mega trends that have been impacting us globally for example – technology breakthroughs, rapid urbanisation, climate changes, the shift in economic power, demographic shifts, etc. Business is dynamic and wants to meet expectations at B2B (Business to Business) and B2E (Business to Employees). Organisations are moving towards flexible talent programs, contingent workforce models, strategic workforce planning models and agile digital platforms to match the talent and demand.
You have grown strongly in the digital space and had a confident approach in this space. What is driving this optimism and tell us about the thing that makes you feel that you will remain ahead of the curve in digital space?
Technology adoption is not a fashion statement. It is a necessity to adopt newer technology. The world ahead of us will remain unpredictable and this will always have an impact on the future of work. Change management is of utmost importance, planning, deploying right skills on the right client always help the business remain ahead in the curve.