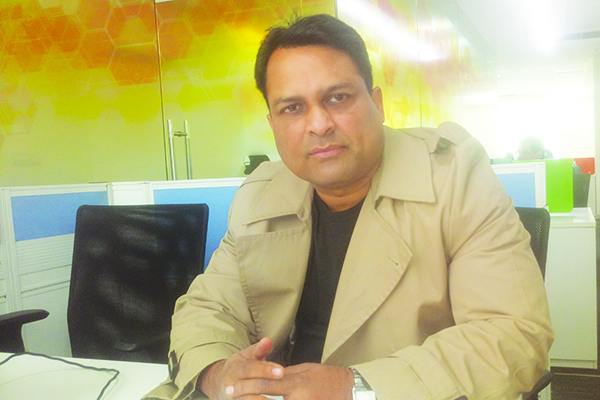 Most of the HR initiatives fail or expected outcome not resulted. The root cause of these failures is because these employee engagement initiatives pushed by HR, however, it has to come from Employee and not from HR, writes Shubhankar Malakar, CHRO – Telecom Network Solution Pvt Ltd.
Self-initiative is self-destructive for HR. HR could be dead if there is no self-initiative. The main thrust of the new age HR is aggressive, blend of Gen X, Gen Y, and Gen Z believes in high performance and high fun at the workplace. Therefore who is going to tell management where lying hidden buffer profit is not noticed? Take for example HR proposes that they have experienced manpower in line with the required skill set for a particular project with payout cost less than 30% with a strategy to replace expensive manpower. Similarly, reducing the cost of manpower by headhunting (not sourced through placement agencies), absolute salary negotiation & 0% wrong hiring with the highest level of retainability. HR gradually transformed & shown effectiveness from the last two decades through 7 distinct patterns reflected below.
SUCCESSFUL EMPLOYEE ENGAGEMENTS & EMPLOYEE WELLBEING
Most of the HR initiatives fail or expected outcome not resulted. The root cause of these failures is because these employee engagement initiatives pushed by HR, however, it has to come from Employee and not from HR. That means there should be a survey among employees and understand what aspirations of the employee are and what would engage them practically. There would be a group of employees in their 20s maybe throwing a party would make them happy whereas there would be a group of employees in their 50s who would be happy if HR comes out with a Scholarship Programme for their children's education. Similarly, there would be a group of people who love to sing and who would love to play cricket, so there could be music and cricket competition in respective groups. Therefore, one employee engagement activity can't engage employee therefore we need to bring on board various Employee Engagement initiatives together same time in the entire population.
ADVISORY TO MANAGEMENT
Suggestions and Advisory to management is something not asked from HR. However, this is become very necessary to suggest the management on some aspect to make HR relevant for the organization objective. Operations are being taken care of by HODs of each BU. Problems occur when management indulges in micromanagement in the sphere of Operation/administration rather focusing on newer business acquisition for profit or to mitigate loss. However, HR has to be successful in building trust by setting successful example consistent manner and once trust is built leadership can expect acceptance of their suggestions by management.
CULTURE
Culture of all organizations is good, no HR can change the culture of the company. The only point is how to align organizational culture with the vision and objective of the company. Many mergers have failed as a result of cultural issues. However, perhaps not because culture should consume strategy, but rather because of the failure to align culture with strategy. Famous examples include:
 AOL and Time Warner Cable, in which the president of Time Warner Cable underestimated how different the two corporate cultures were
HP and Compaq, where one company applied democratic decision making and the other autocratic Does culture eat strategy for breakfast? We think not. Rather, they are both essential ingredients in the recipe for long-term sustainable success.
REWARDS & RECOGNITION 
R&R fails in 50% organization of India. Why this happens?? In in numerous research, it has been found that it just because of too much data require for R&R. In R&R process is too complex and require too much data for justification and effectiveness for nominations, it would fail. Most Successful consistent R&R policy should be capturing small appreciations like you said some of your teammate 'thank you', text massage 'good job done' what's up message like 'great', 'good' etc. End of the month HR would consolidate all such small achievement &announce R&R for the month.
COST OF COMPLIANCE & RETURNS
HR strongly believes Corporate should adhere with 100% Govt Compliances so that Corporate can take all benefit from the Govt. However, each compliance we get security and risk coverage from Government which sometimes missed by Top Management. Being cost of compliance approx.30% of CTC is natural that Employer would try to enhance temporary profit by avoiding some compliances which need to push for the red flag by HR keeping Compliance all-round benefits and long term repercussion to organization. HR has to be updated and sharpen new laws and rules for saving and reimbursement. Take the case of Apprenticeship wherein we can utilize trainees for different assignments with a refund from Govt part their trainee fee paid. Apprise Accounts Dept that under of Section 80JJAA of we can take benefit of 30% tax exemption on the salaries paid to new employees. Take the case of Mediclaim trend shows last 3-year average claim taken of Rs. 30 lacs only wherein premium average was Rs 1 Cr. In this situation instead of paying premium external General Insurance Company, we can suggest the management to approve HR in-house kitty of say Rs 30 lacs with approving authority of HR Head to sign on mediclaim reimbursement.
HR PROJECTS
HR is closely working now with BPEX (Business Process Excellent) team. Tools like 8D Projects and Six Siga give solutions to critical organizational challenges for sustainable development. HR Leadership invests a good amount of time inR&D, learning through mistakes, find out with 'Why WhyAnalysis', Root Cause & Preventive Action. HR drives Idea Capturing Mechanism wherein nurtures 7 to 8 Kaizen in a year to an organization considering boosting efficiency & productivity.
Every BU is busy in its BU process for internal /external customers. However, HR leaders cannot miss observing all BU Processes holistically for an opportunity to automate and re-engineer with the help of AI. AI Chat Bots actually reduced the manpower cost on Recruitment, Employee Satisfaction Survey, Skip Level Meeting and Induction etc.
HR SALES
Days are gone when people used to think HR can't sell. It's high time HR comes in sales as well. Suppose your company deals in HR ERP/MS, when CHROs meet with other Company CHRO can definitely talk about their ERP and do the need identification for fixing the meeting with the Sales Manager. At the same time your company deals in Training Organization we can explore pitching our Training Products to other CHROs. So actually HR can take the basket of products and services once goes for CHOR meet/ round table conference etc.