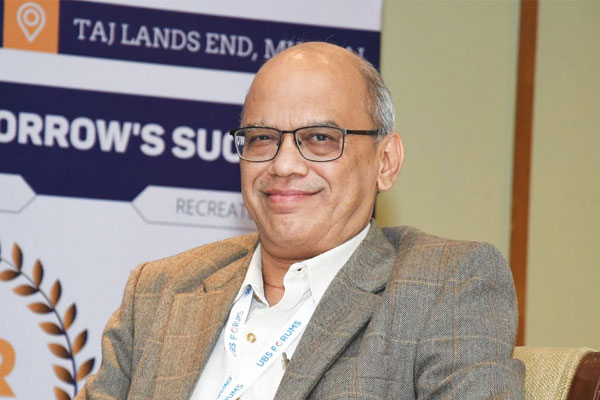 My efforts have resulted in creating a performance driven culture in the organization with
automation in HR processes so that will have maximum leverage of technology for better ease of business and achieving greater speed of completing the task, says Dr Jignesh Shah, Vice President – HR & Admin, Montecarlo Limited, in conversation with Elets News Network (ENN).
With an experience of almost 3 decades, how has been your journey in the industry so far?
It has been a fantastic journey of 3 decades. I joined as a Trainee way back in 1989 and rose to the leadership level in the corporate world. My hands on experience in various industries like engineering, pharmaceuticals, polyester, chemicals, power sector, building materials, FMCG and infrastructure industry has made me cope up successfully with all kind of challenges in the area of human resource.
How much effort is the corporate world making in order to educate people for employability?
Significant efforts have been made by the corporate world where students from universities are invited to undergo their internship and get involved in various projects. These opportunities give the students an understanding of the requirements of corporate world and improve their employability.
However, a lot is required to improve employability. The participation of corporate should involve significant academic activities like revisiting syllabus, conducting classes, mentoring etc.
Addressing the latest skill gap and preparing employees with the in-demand skills, how are you finding ways to the bridge the much awaited skill gap?
Skills taught within the classroom needs to be practiced in real life situation. For example, in medical jobs, students are required to attend OPD and learn how to treat the patients under the guidance and supervision of senior doctors. With such an experience, students get the chance to develop their skills and eventually study based learning will be imparted to them. There is a dire need to change the examination pattern and some weightage needs to be given to practical examination as well. With such an initiative, we will be successful in reducing the skill gap.
Tell us about your exemplary contribution in the field of Human Resource Management.
Almost all HR leaders are facing the challenge of attracting the talent, and retaining the best one. In order to address this issue, I had started few initiatives like Stay Interview, ATM- All time Mitra, Coffee with VP-HR, Knowledge Café, The Managerial Talent Hunt Competition and Employee Counseling etc.
Similarly, my contribution towards improving the reliability, trust and creditability as a HR Leader has been noteworthy. There is complete openness, transparency, commitment, honesty and reliability in all efforts.
You have excelled in establishing innovative HR systems and institutionalising a strong performance driven culture. What is driving this optimism and tell us about the thing that makes you feel that youwill remain ahead of the curve in digital space?
HR leaders must understand the challenges and intricacies of business really well. This includes some kind of technical knowledge of business. Once you understand the business and the challenges, you are ready to contribute in the success and your entire mind set will change from merely supporting to contributing to business and feel accountable for the results.
Likewise, my efforts have resulted in creating a performance driven culture in the organisation with automation in HR processes which will eventually have maximum leverage of technology for better ease of business and achieving greater speed of completing the task